A new website
At Awayes Family Dentistry we are always looking for ways to improve so that you, our patients, families, and friends, have the absolute best experience possible.
Recently, we renovated our office for your comfort. And now, we have done an overhaul of our website to help you be better informed, get the information you need, and the ability to learn along the way.
Good oral hygiene is important to good overall health. This is where learning can play a crucial role. We want to share our knowledge in order that you take steps to improve your overall health through dentistry.
Overall health is impacted by oral hygiene. Learn how to improve your health through dentistry today!
Aside from General Dentistry, we also offer Sleep Disorder Dentistry, treat head and neck pain (Craniofacial disorders), invisible Orthodontics, restorative and implant dentistry, and so much more.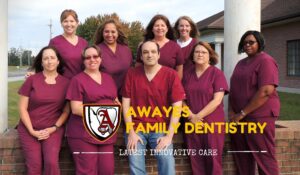 Dr. Awayes has multiple certifications and has studied sleep disorder dentistry thoroughly. Together with your Medical doctor, Dr. Awayes is able to help improve your sleep and may be able to help you get rid of a bulky CPAP machine if you have sleep apnea.
Our new site allows you to also meet the team of Awayes Family Dentistry and to learn a little more about each of the staff members. The qualified staff is committed to proving you with the best dental experience and customer service. Be sure to check out the "Our Staff" section to learn more.
We hope you will explore our new site and learn more.  For appointments, please call our office at 302-422-7800. We look forward to meeting you!