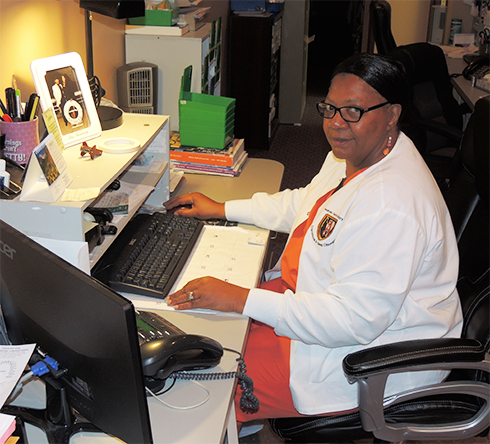 ​Joyce
About ​Joyce
Dental Assistant
Joyce is our longest lasting employee.  Joyce began her work here in April of 2000. Her first priority is the care of her patients.
More information:
I have been a Dental Assistant since 1987. I have worked for Dr. Awayes for fifteen of those years. I love my job very much. My first priority is the care of my patients.
I have two children and five grandchildren. I am an avid Eagles fan and my operatory will prove it. Looking forward to taking care of you!